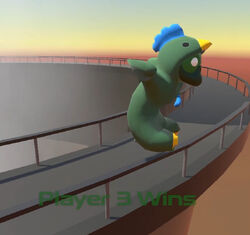 Welcome to the Game Society Wiki.
This wiki focuses on a YouTube gaming and sketch comedy channel Game Society.
Objective
Edit
The objective of this wiki is to create a crowdsourced resource for anything Game Society. It is in wiki format so that anyone can edit with ease. This wiki is maintained by a growing community of active contributors and enthusiastic fans. New contributors are welcome!
Please check out the Community Portal if you have any questions on editing. For new features and major changes to the wiki, go to Preview. Post any questions, comments, or concerns in the Discussions feature.
Policy information is located on the Game Society Pimps Wiki:Policy page.
All content on the Game Society Wiki can be accessed at Category:Content.
This wiki covers 40 series and its seasons, listing each of its episodes, and 40+ major and minor characters from these series.
Note: If you are looking for an in-depth wiki for Skyrim For Pimps, please check out Skyrim For Pimps Wiki.
What is Game Society?
Edit
Game Society is a let's play YouTube channel created by Aaron Yonda, Emre Cihangir, and Adam Koralik. Game Society is based in Madison, Wisconsin and Chicago, Illinois and is most famous for their comedic walkthrough Skyrim For Pimps. Their gameplays typically involve original stories and original characters deviating from the video game's narrative, often resulting in a humorous yet compelling viewing experience. For more on Game Society, see Game Society.